Origins: Port Of Malaya
[:ru]Port Of Malaya
Author: Manik

Port of Malaya-new city, which was opened we have quite recently. What are the secrets and riddles it hides in itself? All of these questions, we will gladly answer to which locals get isn't as easy as it seems at first glance.
Maps @ iROwiki DB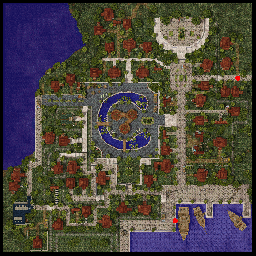 Port Malaya
Malaya Field 01
Malaya Field 02
Bangungot Hospital 1F
Bangungot Hospital 2F
Buwaya Cave
Bakonawa Hideout
Monsters @ iROwiki DB

 Bangis
 Encanto
 Mangukala 
 Tikbalan 
This monster can be tamed with the help of t
he Tikbalana Belt. Pet-Tikbalan gives +10% damage on IMP port Malaya.
 Managal
 Tijunak
 Vakavaka
 Zhezheling
MVPs @ iROwiki DB

 Bangugot/loot

 Bakonava/loot

 Buvaj/loot
New Rashodka

This amulet allows its owner to better fight against the demons. Emits a powerful magical energy.
At 10% increases the damage on monsters-demons in 20 minutes.

Shirt inside out
A special shirt, turned inside out, allowing you to find zabludivshimsja people the way home.
When direct use can get you back in "Mort Malaya".
Quests
Outfit
You receive 4 new elements and 3 accessory.
The gear can be drilled slot for the card. For this purpose it is necessary to bring 20 Ancient curses (drop from bosses). The subject should be concentrating on +9 and above. After improving the sharpening and bonus from Seth.





Accessories can be collected only during the "Festival of the Pintados". But first you need to open. To do this, the server must collect:
-1,00
0 Small amulets (dailies);
-1,00
0 Silver crosses (dailies);
-300 paints (of any color).
More information here: http://ragnarok.levelupgames.ph/episode25/pintados.php
During the Festival, you can do the following three accessory:
 Tattoo-Mojo Buvaja
Reduces the cast time on a fixed 7%
Increases magic attack by 7%
You must bring: 10 A
ncient curses, soul
shard 1 Buvaja, 1 B
uvaja Doll.
 Tattoo-Mojo Bakonavy
Increases physical attack 7%
Increases attack speed by 7%
You must bring: 10 A
ncient curses, sou
l shard 1 Bakonavy, 1
Bakonavy Doll.
 Tattoo-Mojo Bangugota
Increases the efficiency of the outgoing of treatment on 5%
Increases the efficiency of inbound treatment on 7%
You must bring: 10
Ancient curses, sou
l shard 1 Bangugota, 1
Bangugota Doll.
Quests:


Prudent village-initial quest.
The Pintados Festival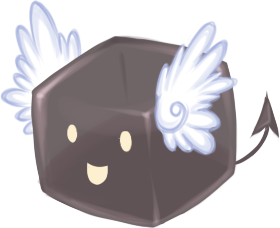 [:]